The scenic tourist vehicle is a type of electric vehicle used in the area, which is specially developed for tourist attractions, parks, large-scale amusement parks, closed communities, campuses, garden-style hotels, resorts, villas, urban pedestrian streets, ports and other areas. Excursions, patrols, and transportation of environmentally friendly electric vehicles.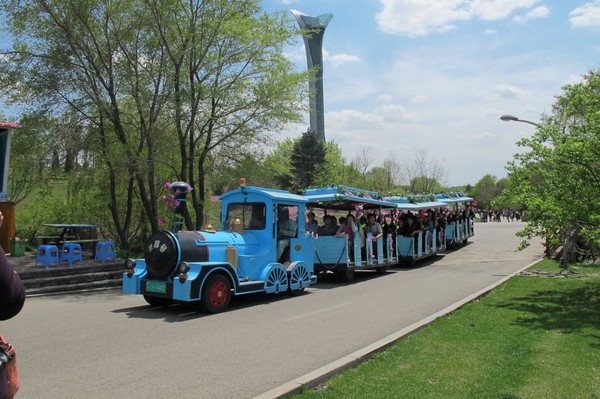 The use environment of scenic tourist vehicles does not require a high level of bodywork. The general form of road sections is very flat, so the requirements for earthquake resistance and tires of vehicles are not as high as those of ordinary vehicles. The main components of the landscape Sightseeing Vehicle are the batteries used. Because the Sightseeing Sightseeing Vehicle travels a long time every day, the battery should use a large-capacity battery with a large capacity, light weight, long life, rapid charging, high safety, and high efficiency. . The battery used in the landscape battery car is generally a lead-acid battery. There is a saying for the battery: the battery is not bad but it is bad. Therefore, the battery charging performance plays a very important role in the battery maintenance and service life of the electric sightseeing car.
The tourist vehicle of the scenic spot adopts a battery-driven method, does not release any harmful substances, and the vehicle is not only light and fast and the driving process is quiet without causing sound pollution, and is a very green environmental protection travel tool, and is used for some large parks and other places. Scenic tourist vehicles can not only facilitate tourists to visit, but also reduce the use of motor vehicles in the park. They are very beneficial to the environment and the air of the park. The scenic tourist vehicles can create income for the park. Therefore, tourist vehicles of the scenic area are applied to various parks. It is a matter of more than one thing.
For some users who want to purchase scenic tourist vehicles, they should pay attention to the following points before buying: First, whether the tourist vehicles of scenic spots can provide timely after-sales services, and for domestic manufacturers, they will generally promise that after-sales service will be held in 24 hours. There are few things that can really be achieved, so you should be cautious about choosing a business when purchasing a sightseeing car. Secondly, you should carefully research the price and product specifications of your vehicle. You must have a sensible understanding of your own needs before you can choose a good value for money. , cost-effective vehicles.
Product categories of Puffed Snack Machine, This processing line can make different kinds snacks, such as rice crusts, chips, bulges, etc.
We are specialized manufacturers with 15 years of extruder experience, we have the perfect after-sales service and technical support. Look forward to your cooperation!
Corn Puff Extruder,Snack Food Extruder Machine,Corn Snack Food Extruder,Snack Food Extruder
Jinan Chenyang Technology Co., Ltd. , https://www.cysnackextruder.com