Main Market:
South America, North America, Eastern Europe, Mild East, Southeast Asia, Africa, Western Europe, Eastern Asia, Northern Europe, Oceania, Southern Europe, Central America, South Asia, Domestic Market, All Market
Delivey Time:
Within 10 Days
Place of Origin:
Shandong Province
Transport Package:
Box, Carton, Pallet
Specification:
247.5 * 109.5 * 9mm
 
Model
WVA29125
Size

(

mm

)

247.6x107.6x9mm

Backing plate
weld-mesh backing plate
Packing
Netural box
The Advantages of Welded-mesh Back Plate:
1.Good planeness
2.Precise size
3.Industrial blanking
4.Smooth bright surface
5.High shear strength
6.Fast heat conduction
7.Precision blanking and casting
8.Roughness and distortion
9.Research and development speed
10.Competitive price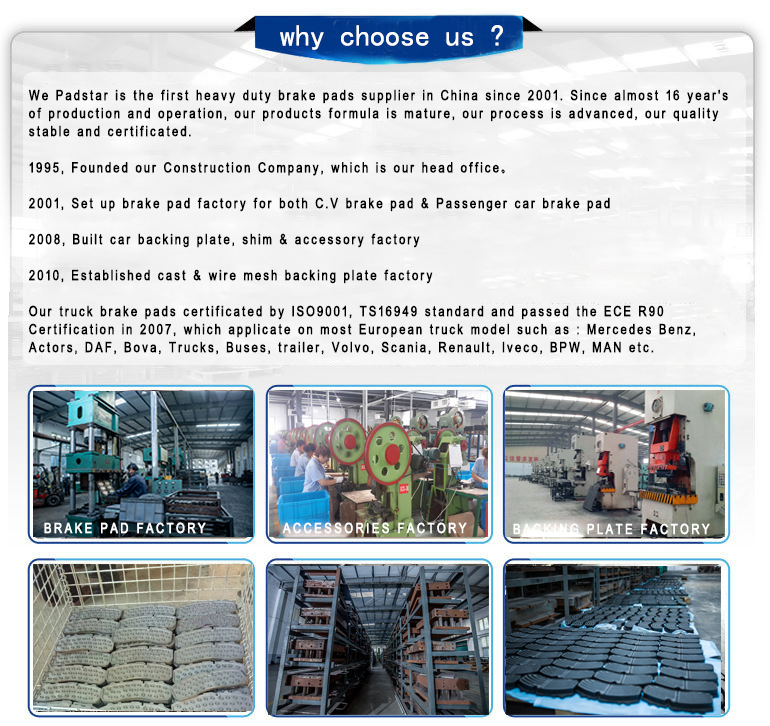 Our Team & Service:
1. Raw Material Purchaser 3 & Technologist: 4. Including 1 senior engineer worked in brake friction field for more than 30 years.
2. QC Department: 5 - including inspection for raw material, semi-made product, finished product & equipment. Before machining the next process, QC would make sure the last process in good condition.
3. Professional sale team: 8 - Communicate with factory fully according to customer's requirement - Learn production progress and report to customer - Make inspection once goods is ready, make sure every detail is same with customer's request then - Find forwarder in favorable price and perfect service.
4. Give response within 24h.
5. Positively avoid or solve customers questions: such as give pre- shipping production inspection, inquiries market feedback etc.
6. Convenient transportation near the Qingdao Port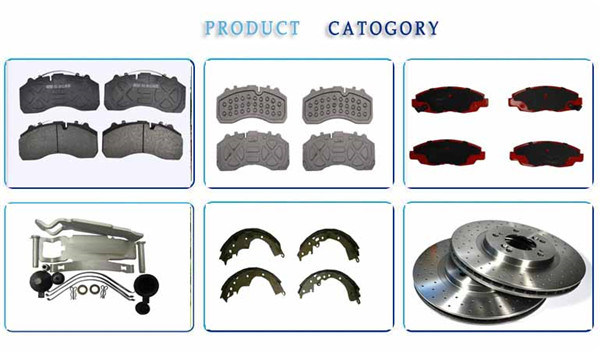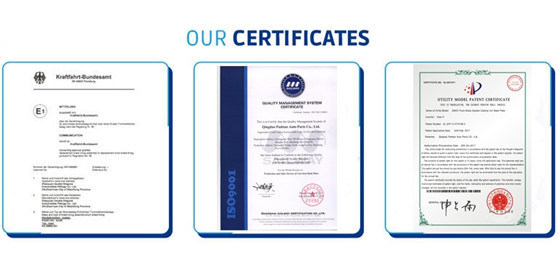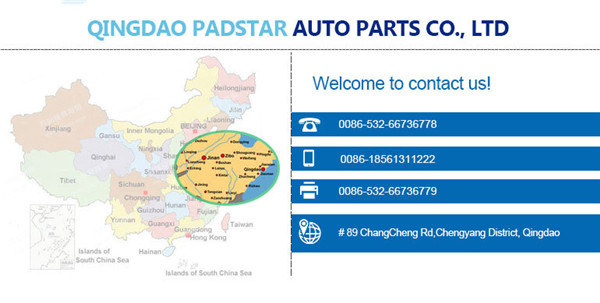 Pls trust if only you place order, everything rest would be done by us!
UV sterilization is actually a very simple process for removing (referred to as filtering) unwanted free floating microscopic waterborne bacteria, parasitic, fungal, viral, algae, and other unfriendly pathogens out of aquarium water by exposing it to high-intensity ultra-violet (UV) light. UV light has the ability to affect the function of living cells by altering the structure of the cells nuclear material, or DNA.
Most effective when running 24/7.
Most effective if the water is clear.
Most effective if the bulb is new, or replaced regularly (at least every 6-8 months).
Most effective if the UV light penetrates less than one inch of water.
Effectiveness can be hindered if the water passes to fast past the bulb. Most effective if the exposure time of the water to the UV light is longer than one second.

The effectiveness of UV light can be hindered if there is a light blockage, i.e. a salt encrusted bulb.
It can help to prevent future waterborne pathogen reoccurrences, once the initial problem as been completely eradicated from the aquarium.
UV light not only kills unwanted organisms but beneficial ones as well.
Because it can destroy beneficial microscopic organisms that some reef tank inhabitants may depend on as a food source, UV light should not be run during feeding time.
It only destroys organisms that are free floating IN the water as it passed by the UV light, i.e. it will NOT get rid of an ich infestation that is already ON fish, or cure a bacterial disease a fish may have.
Should never be run when treating with any drugs or medications.
UV can also alter the structure of some dissolved chemical compounds.
UV light can be damaging to the human eye, so DO NOT look into the bulb.
Always unplug the unit when working on it to prevent possible shock if it breaks or gets wet.
Salt Water Uv Sterilizer,Salt Water Fish Tanks Uv Sterilizer,Salt Water Aquarium Uv Sterilizer
Hebei Guanyu Environmental Protection Equipment Corp.,Ltd. , http://www.uv-watertreatment.com